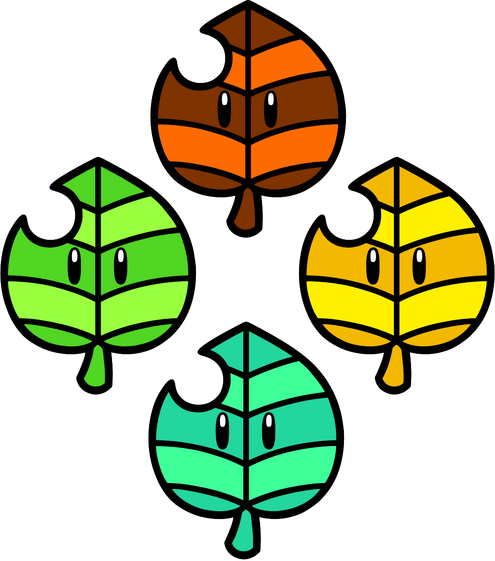 Super Leafs are power-ups in the Super Mario series that appear in Paper Shin.
There are many kinds of leaves: Raccoon Leafs, Tanooki Leafs and Kitsune Leafs.
The brown leafs, Raccoon Leafs, turns you into a raccoon.
The green leafs, Tanooki Leafs, turns you into a tanooki.
The yellow leads, Kitsune Leafs, turns you into a kitsune.
No matter what, though, these leads give you all the same ability: The Power to Fly in the sky and hit enemies with your tail.
Though the Tanooki Leaf acts similar to the Tanooki Suit, which lets you turn into a statue.
Gallery
Super Leaf Variants
Raccoon Power